Taproom
The Taproom inside our brewery
Hours (open all August):
open from monday to thursday: 09.00 – 13.00 / 14.00 – 01.00
friday: 09.00 – 13.00 / 14.00 – 02.00
Hours (open all August):
open from monday to thursday: 12.00 – 01.00
friday and saturday: 12.00 – 02.00
TapRoom is the soul of CRAK Brewery. 
We remind you that we do not manage reservations in TapRoom. We want to maintain an informal and relaxed service even in this historical moment, without forcing people to specific times or having to leave the table at a set time, there's a lot of space to welcome you in complete safety.
The 24 taps of the TapRoom plus 18 of our summer Garden, will pour according to availability with a fixed aim: the maximum freshness.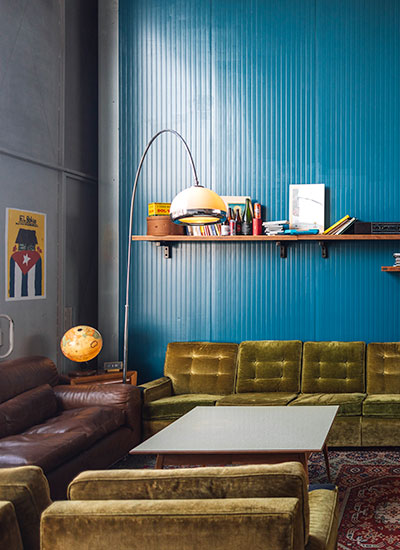 Tap CRAK
TapRoom is the space inside the brewery where we directly serve all our craft beers. In TapRoom we also have a project dedicated to "experimental" beers: Tap CRAK. Small batches, available exclusively on tap here and in Casana, to have an honest and direct exchange of opinions and impressions on new recipes with our customers.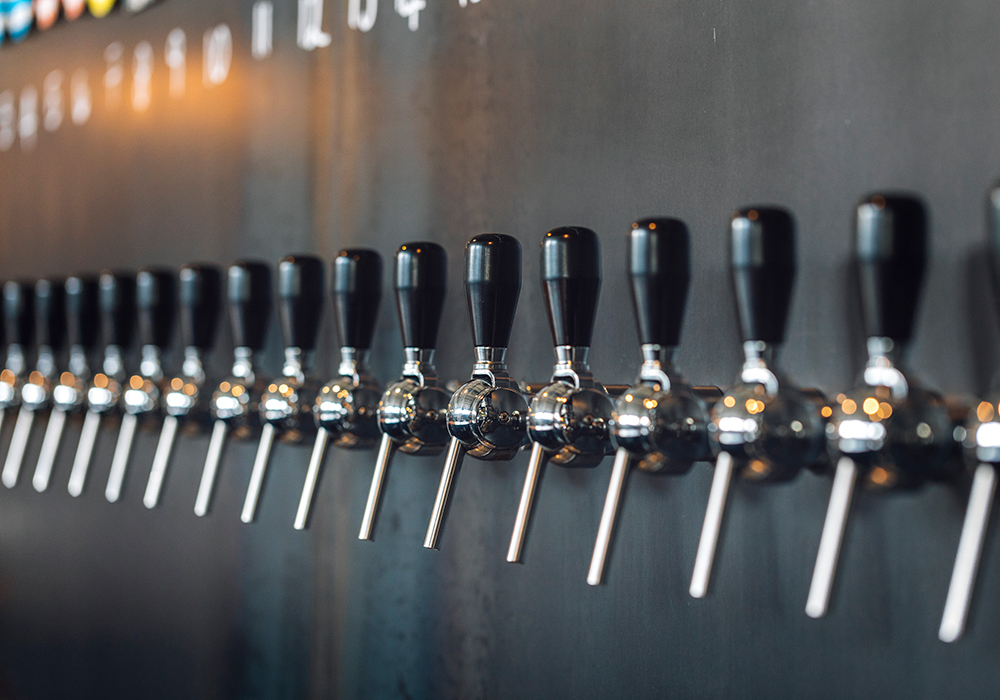 Briciola
To enjoy beers with good food, our kitchen has created Briciola: our interpretation of pizza.
Briciola is our soft (high hydration dough) and long leavening dough made by us with local stone-ground flours.
All the ingredients are processed by us starting from always fresh raw materials coming mainly from the best local farms.
Cantina
Entering the TapRoom you can enjoy a view of our barrel cellar, the space dedicated to the barrel ageing of all our special Cantina beers.
Cantina means cellar, and you have to know that those special beers take their name from this extraordinary place. Cantina is a vital part of the TapRoom, especially during some evenings dedicated to beer tastings.
In TapRoom you will also find a selection of spirits, products that inspire us for the ageing of our Cantina beers.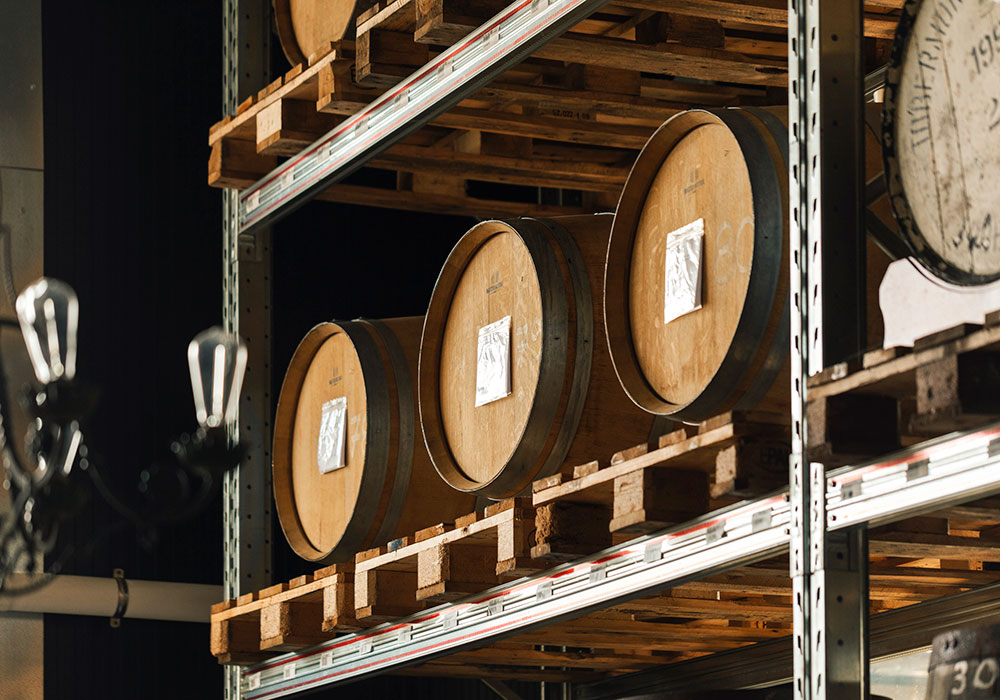 Garden
During the summer, the TapRoom turns into Garden. In Garden we have created a cosy and convivial area with more than 200 seats, so you can enjoy our fresh beers outdoors, under the stars during the warmer summer months.
In case of bad weather we have covered seats inside the pub.
In our TapRoom there is also the Garage: a space dedicated, occasionally, to Collaboration Fest, cinema, theatre, concerts or any kind of event to be lived together.
Spaccio
Cans and bottles are available fresh to take away: to enjoy our beers at home, by the sea, in the mountains and wherever you want.
You can buy and take at home our beers from Spaccio TapRoom (Campodarsego) and Spaccio Casana, click here for opening hours and more.