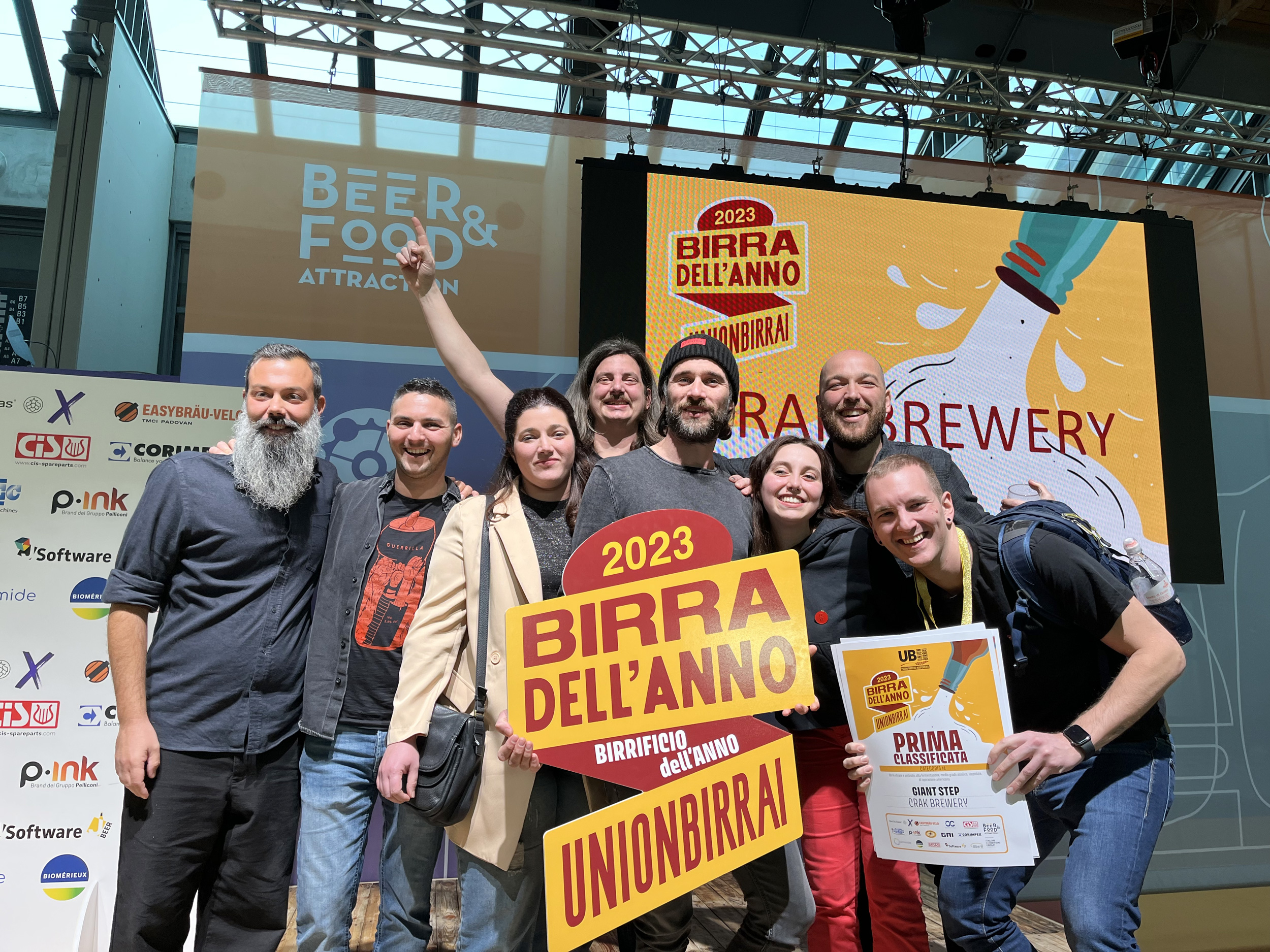 Beer & Food Attraction 2023
Birra dell'anno 2023
On the 19th February we were awarded as best Brewery of Italy 2023 at "Beer & Food Attraction" in Rimini: the most relevant contest for craft beers in Italy.
Since 2005 Unionbirrai awards the best beers and the best craft brewery in Italy. For the second time, after the 2018 edition, we are proud to receive this significant reward as the best Brewery in Italy for 2023. The award comes exactly 3 years after we decided to Crak the Rules and become a Completely Independent brewery.
We gave up on all the Italian distributors to guarantee the best freshness of our beers, which you can find exclusively in our online Shop and in the best pubs in Italy which collaborate directly with us.
Thanks ✊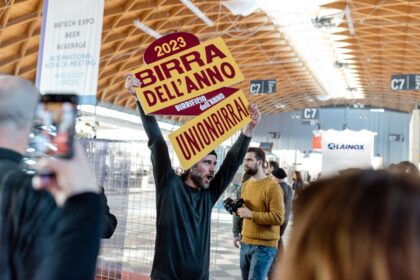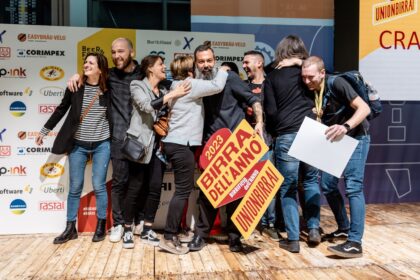 Photo Credit: Unionbirrai
We were also rewarded with these beers:
Giant Step: First place – Cat. 14 – American IPA
Mansueto 2017: First place – Cat. 24 – Barley Wine
Mansueto 2021: Second place – Cat. 24 – Barley Wine
Mansueto Riserva 2019 Scotch Whisky: First place – Cat. 34 – Affumicate e torbate
Press review:
Crak Brewery trionfa a Birra dell'anno: migliore birrificio secondo Unionbirrai – Cronachedibirra.it
Crak Brewery vince il premio Birra dell'Anno 2023, tutte le birre premiate al Beer&Food Attraction – beverfood.it
Premio miglior birra dell'anno a Crak Brewery, di Campodarsego (Padova) – Ilrestodelcarlino.it
Crak Brewery in provincia di Padova è il birrificio dell'anno – Askanews.it
Crak Brewery è il Birrificio dell'Anno. Tutti i premi di Birra dell'Anno 2023 – Pintamedicea.it
Crak Brewery, birrificio dell'anno – LaFolla.it
Birra dell'Anno 2023 è il Birrificio Crak – mondobirra.org
Va in provincia di Padova il premio Birrificio dell'Anno – ansa.it
Le migliori birre artigianali del 2023 – Corriere.it
Birre da oscar premiate a Rimini – agipress.it
Ecco le migliori birre artigianali del 2023 premiate nella Fiera di Rimini – chiamamicitta.it
Birra dell'Anno: a Rimini premiate le migliori birre artigianali – horecanews.it
Birra: Crak Bewery, è il birrificio dell'anno 2023, tutte le migliori birre artigianali italiane premiate da Unionbirrai – firstonline.info
Campioni di birra: la padovana Crak Brewery è Birrificio dell'Anno – venetoeconomia.it
"Beer&Food Attraction", ecco tutti i premiati. Crak Brewery è il Birrificio dell'anno – cronachedigusto.it
ecco le migliori birre italiane 2023 – spiritoitaliano.it
Birra dell'anno 2023: vincitori e vinti alla Fiera di Rimini Beer Attraction – newsprima.it
Birre artigianali: qual è il miglior birrificio 2023 – business24tv.it
Record birra made in Italy, triplicati in 10 anni i birrifici artigianali. Fatturato da 9,5 miliardi – winenews.it
Birra dell'Anno: alla Fiera di Rimini premiate le migliori birre artigianali italiane – emiliaromagnanews24.it
Migliori birre artigianali d'Italia: una è veronese – veronsasera.it
Birra dell'Anno 2023 – birrasound.it